I'm lucky enough to be a member of the Collective Bias® Social Fabric® Community. This fabulous outline of our shopping experience with Giant Eagle Curbside Express has been compensated as part of a social shopper amplification for Collective Bias and its advertiser. All opinions and tutorials are of my own thought. #CollectiveBias #CurbsideConvenience
I'm here to tell you that you guys need to get online and order your next grocery list from Giant Eagle Curbside Express. I won't lie, I was skeptical at first because we actually love to grocery shop in the store. But, it was AMAZING! Their website is ridiculously easy to manage and is super user-friendly. Almost everything has a picture, including meat, seafood and produce! I was pleasantly surprised with how beautiful our steaks, potatoes, and bananas all were because we are pretty picky about these items.
Giant Eagle puts all their weekly ad sales on the website too so you are getting the same deals that you would in store. If you have any specific notes you want to send to your Personal Shopper, you can type to your hearts' content when you check your shopping bag. For example, if you want really green bananas, type it in there and you'll get those green bananas! There is also a button that you can allow (or not) substitutions for other products. Our Personal Shopper still called us to double check that it was okay to substitute "poultry blend" for fresh thyme. Who knew it would be so easy to order such perishable items with Curbside Express?
Once you make all your decisions for your grocery trip, you can select the time you want to pick up your order. Your first three pickups are actually free! After that, our local Curbside Express charges $4.95, which I think is super reasonable. I mean less than $5 for someone to perfectly pick and package my groceries while I get an extra two hours to spend with my family, yes, please.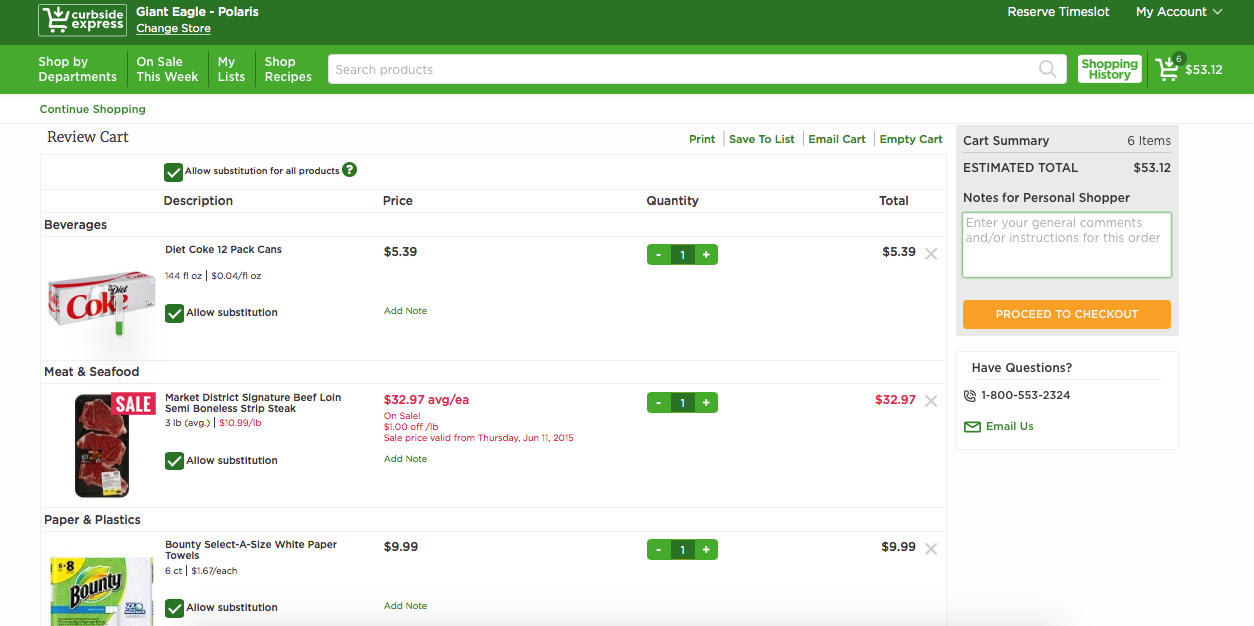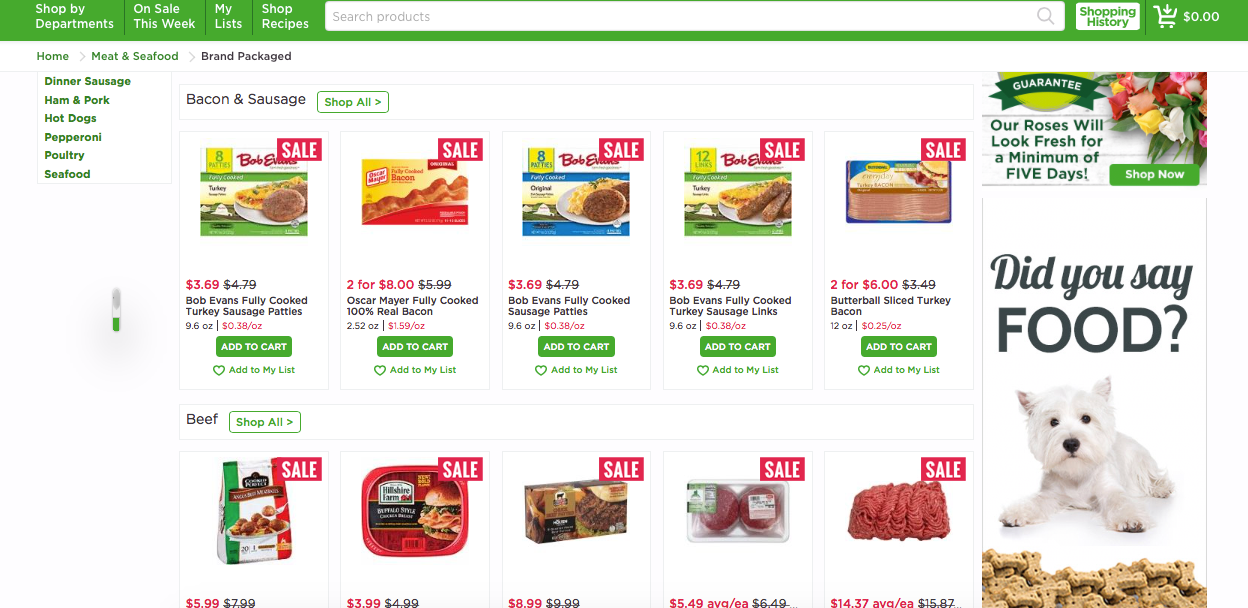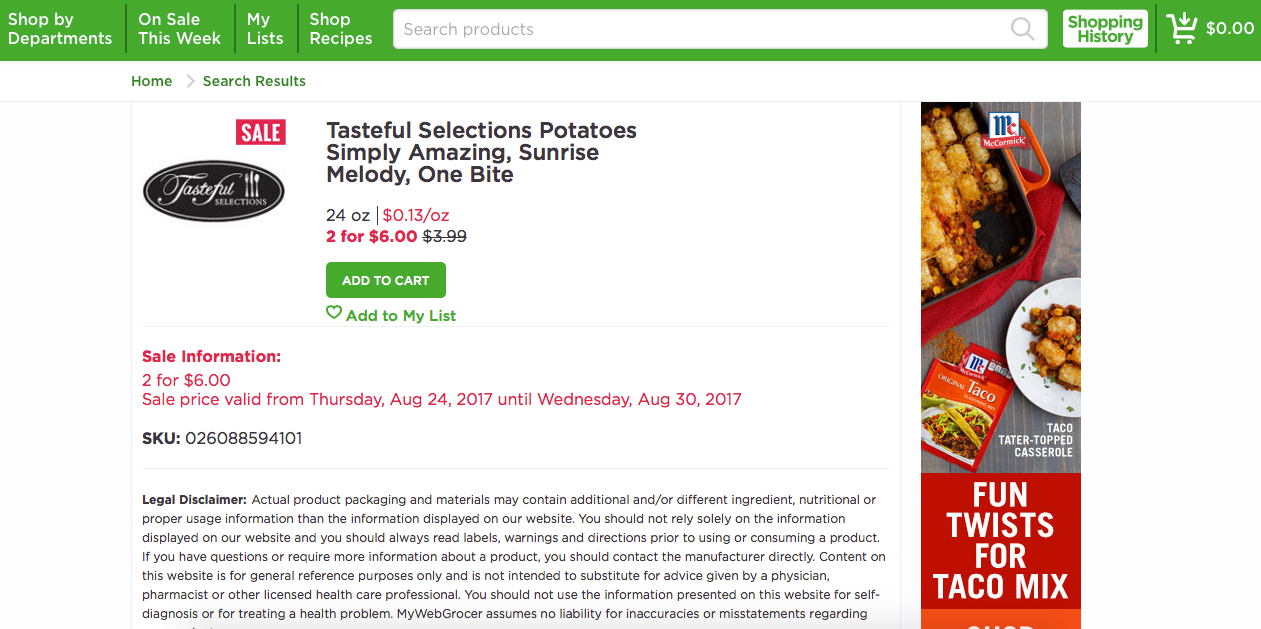 Here is our fancy little pickup line outside the front door of Giant Eagle. There are signs everywhere showing you where to go, so you really can't miss it. When you arrive, you just call the number on the giant sign and let them know you've arrived. Then, they waltz out all your groceries AND load your car! Especially helpful when you have those extra heavy items because they just pop them right in your trunk for you. Oh, did I mention that you can also pay upon arrival? They've thought of everything.
Our Personal Shopper was so sweet and genuinely seemed happy about the service he was providing for us. He gave me the inside scoop that time slots are going quick now that school is back in session. Honestly, having this service is a lifesaver for parents. How many times have you needed to fit grocery shopping in your schedule between daycare, work, nap-time, life, and literally everything else in the world? Think of all the time you are saving!

For this trip, we really just got ingredients for our dinner and then a few other everyday essentials. When do you not need a jumbo pack of paper towels when you have a toddler? Answer: you ALWAYS need them. It's super easy to add in all those extra items when you are in the store shopping. Cookies on sale for $2, yes, please. But, that nice thing about shopping online is that you can control exactly how much you spend and what goes in your cart! I mean, I might still buy the $2 cookies, but at least I'll see it before I check out.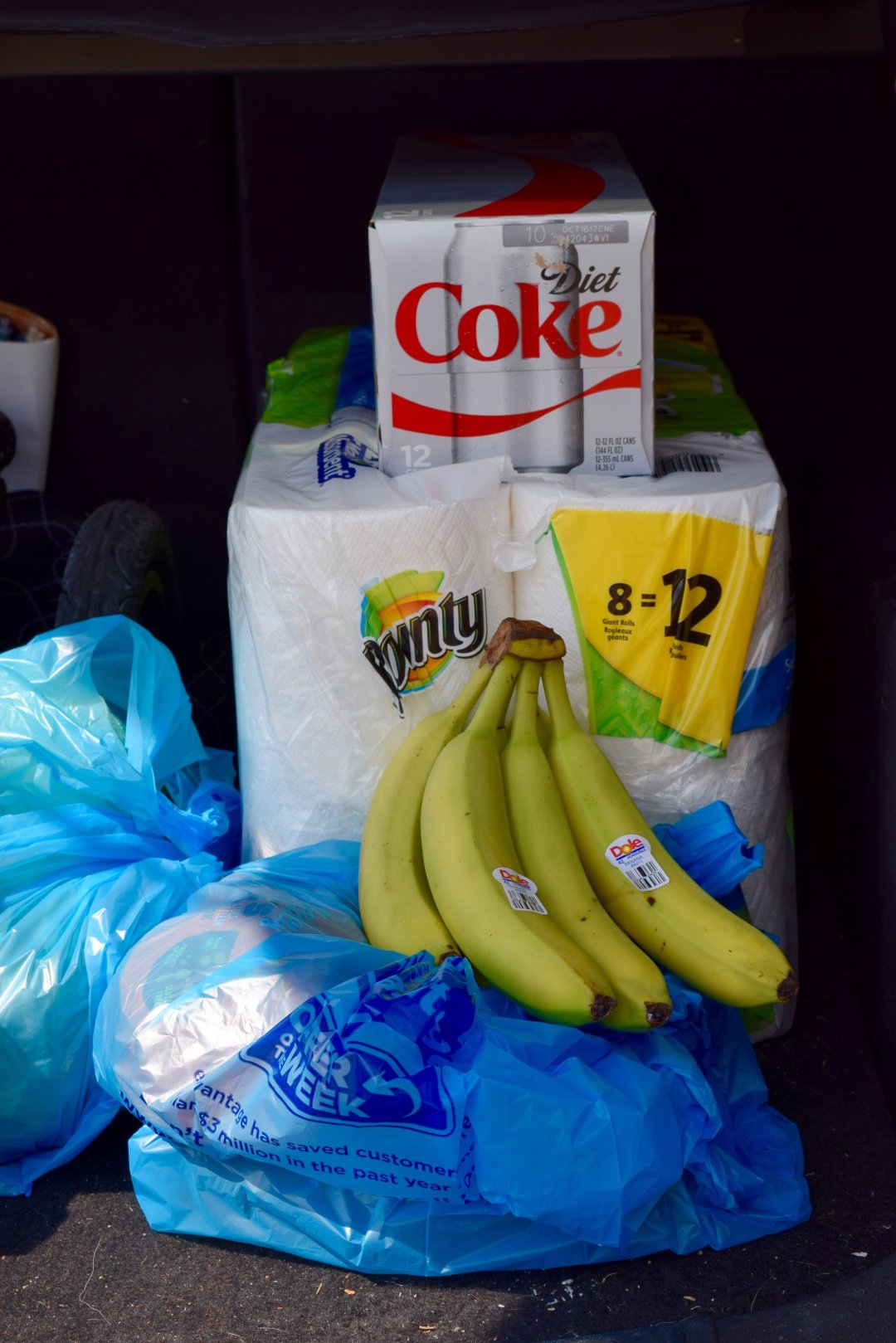 Oh, hello, Herbert! Since we didn't have to go inside to pick up our groceries, our other little stinker got to join us. He looks a little stern, but trust me, he was super excited. However, I forgot to buy dog treats for him so then I felt like a bad pet owner. Whoops, now we'll know for next time.
Since we saved so much time using Curbside Express, we had all the time in the world to make a pretty tasty recipe with the whole family! Yes, our little peanut is only a year old, but we like to include her in the kitchen as much as we can. We used our mortar and pestle to make the chimichurri for the potatoes. When we first put in the parsley, Baby O can smoosh that in there to feel like she's contributing to dinner.

Once you add in those crushed red peppers and all that oil, you probably don't want to have the little one help out. Unless you've still got that giant pack of Bounty Paper Towels handy. Once you finish up your chimichurri, just set it aside in another dish because you won't need it until everything is finished up.
Make sure you put your chimichurri in another dish because you're going to need that mortar and pestle again for your steak rub. You can totally swap on this homemade rub for your favorite store bought steak rub but this one is also super simple and it has yummy fresh herbs in it.
We've said this a million times, but I'll say it again. Make sure you use a cast iron skillet when you are cooking up your steak. It will flavor it so perfectly especially when you add the butter and fresh herbs to the pan.
This is where it comes in handy to have two cast iron skillets because your potatoes should also be cooked in there. You could also roast your potatoes in the oven if you don't want to dirty up another skillet. Whatever floats your boat will work.
Now you can pull out that chimichurri and top your potatoes with it. Then, relish in the fact that you had all the time in the world to make this home-cooked meal with your family because Curbside Express took care of your groceries. Let us know what you will be doing with all your new found time away from the grocery store in the comments!
Steak and Chimichurri Potatoes
2017-08-28 18:30:38
Serves 2
A delicious and fresh topping to your favorite potatoes. Serve alongside a deliciously juicy steak.
Ingredients
2 bone in New York strip steaks
1 bag of small potatoes (about 1 1/2 lbs)
Steak Rub
2 dried chiles
1 teaspoon flaky salt
1/4 teaspoon black pepper
1 teaspoon roasted garlic
1 teaspoon fresh thyme
4 whole cloves
1 teaspoon smoked paprika
Chimichurri
1 ounce fresh parsley
2 garlic cloves
1 Tablespoon red pepper flakes
1 Tablespoon dried oregano
1 Tablespoon red wine vinegar
1/2 cup olive oil
Steak Rub
Mix all ingredients in mortar and pestle until well blended.
Set aside.
Chimichurri
Smoosh parsley in mortar and pestle until pushed down. Then, add all other ingredients and combine until desired consistency.
Set aside.
Steak and Potatoes
After you prepare steak rub and chimichurri, prepare the potatoes.
Add potatoes to cold water in pot on the stove. Bring to a boil then par-boil uncovered for 8-10 minutes.
Drain potatoes then toss with olive oil, salt, and pepper in medium bowl.
Add to cast iron skillet and saute until browned, about 5 minutes. Then, take pan off heat and let them sit while you prepare your steak.
Prepare steak by generously rubbing with your steak rub and then cooking in your favorite way - grill, sear, sous vide, etc.
Plate steak with potatoes and generously top them with chimichurri.
Enjoy with friends and family!
Notes
We sous vide our steak, which is our suggested way to prepare it.
The Beard And The Baker http://www.thebeardandthebaker.com/